YouConnect is an appraisal management/ordering system providing customizable workflow, vendor management and compliance for anyone working with a portfolio of real estate assets, such as financial institutions, appraisal management companies, life and pension firms, and government agencies.  We are proud of the testimonials our client banks have shared about their success with YouConnect's ability to help them handle appraisal volume, vendor management, customized workflow, compliance reviews and testimonials for their residential and commercial property needs.
Douglas Hodge MAI, ARA, CCIM, MRICS
Director, Appraisal Services, TIAA-CREF
"We decided to go with YouConnect for appraisal vendor management and workflow because it offered much more flexibility, built on newer, more responsive technology than our previous systems."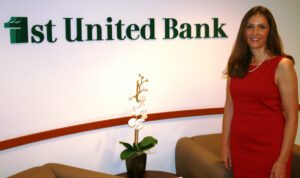 Heidi Reuwer
Senior Vice President, Credit & Risk Management, 1st United Bank
"1st United Bank has grown rapidly in recent years.  YouConnect technology provides a workflow solution that efficiently streamlines our appraisal administration. It is simple and straightforward, which made the change easier for everyone."
Charles Byrd
Appraisal Review Officer, The Citizens Bank
"I feel like the flexibility and the ease of use of YouConnect are two very important qualities to a bank.  YouConnect has allowed us to streamline our appraisal process with more flexible and responsive technology than some of the legacy systems out there without outsourcing to an AMC."
David Marshall
VP, Director of Appraisal Management, First United Bank and Trust
"I have processed about 250 reports each month for the last three months. We couldn't do it without the YouConnect software. Prior to YouConnect, we were using two spreadsheets, paper documents, and emails to keep track of orders, vendors and documents. It's so much more efficient to have everything all in one place and having it internet based. I have even accessed it with my phone at times and it worked fairly well.
The main features we like are:
1. Centralization of all the information, (documents, vendors, email templates, lenders, appraisals, reviews, validations, etc.)
2. The opportunity to customize the product to our specifications.
The software helps to efficiently process many more files with the same number of people than we could prior – when we were using spreadsheets, paper, and email. Orders aren't falling through the cracks."
Joseph A. Haritos, MAI, CCIM
Appraisal Officer, Lakeside Bank
"Before I switched to YouConnect, my appraisal process was "helter-skelter" with very time-consuming back-and-forth emails,  manually updating several spreadsheets, and manually completing engagement letters. I was overloaded and working seven days a week and hadn't taken a vacation in years. I was pressed for time, very stressed, always playing "catch-up" but never getting there.  YouConnect has significant flexibility and an intuitive look and feel that was similar to how we worked before, but with much greater efficiency, and we didn't lose anything in the transition! The RealWired staff was very creative in quickly providing custom changes for us to the system. YouConnect has resulted in significant time savings. I'm happy."
Clark Richardson
RE Chief Appraiser, First Interstate Bank
"I want to thank you for your sunny attitudes, your willingness to discuss issues, and your desire to find solutions. That really is the main difference between an ok company and a great one. The solutions you suggested to the changes we recently requested look like they will work and I look forward to their implementation."