Two favorite sayings I had as an in-house Environmental Risk Manager when training Lenders and Credit Officers about environmental risk were:
Environmental risk is one variable within a very large equation (i.e., underwriting), and
Environmental information is gathered to allow an informed business decision.
The environmental component within a real estate transaction needs to be properly characterized and properly assessed with respect to the specific deal.  Environmental issues can impact any lender, no matter the type of lending you do…Business Banking, Commercial Lending, Asset Based Lending, Corporate Lending/Mergers and Acquisitions, plus Special Assets, OREO and Facilities.
If we start at the beginning, why are banks interested in environmental risk management? Banks may incur direct or indirect liability due to environmental conditions and federal and state regulations, such as:
Loss of collateral value (the same property is worth more when "clean" than "dirty"),
Inability of borrower to repay loan due to clean-up requirements or equipment upgrades,
Loss of priority to clean up lien,
Loss of Secured Creditor Exemption due to management participation in borrower's operation,
Bank will not foreclose due to environmental issues.
In today's tech terms…identification of environmental risk and the mitigation of the risk is, and has been, a very agile credit function within financial institutions. How does your bank handle the ordering and review of environmental due diligence reports? How is the information internally distributed to allow for an informed business decision?  Are you using the appropriate vendors for your credit risk appetite and vendor management protocols?
YouConnect is our secure, fully vetted workflow software solution for banks supporting appraisal, environmental and engineering due diligence, as well as vendor management.  Environmental risk is a variable within a large equation and needs to be quantified to make informed business decisions.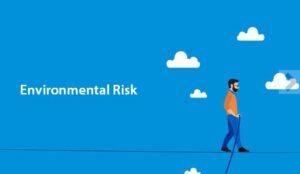 Environmental Risk – Why Bother?