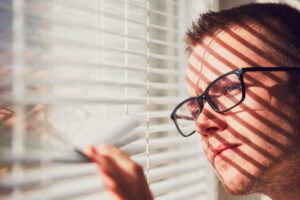 If you're looking out for your client (inside and outside of the bank); you might consider getting up from your desk and looking out the metaphorical window. How does the credit department provide their paramount checks and balances risk management skills while also providing material productivity tools to the bank's c-suite?
Many credit folks I speak with seem to be buried. Overworked. Reacting to loan processing and closing deadlines. Moving at a quick clip, constantly seeing what's in the hopper to get completed, appraisals, reviews, environmental and evaluations. It's hard to find the time to get off this treadmill to take a breath to see what the future brings especially with the continuing bank merger trends and Fintech inroads.
Perhaps the best question is to ask yourself, "What do your clients need that they've never asked for?" In other words, Henry Ford's quote, "if I had asked people what they wanted, they would have said faster horses." Point being, it's in your best interest to get ahead of change. For credit, I think the answer to the question of what's next is – provide the metrics. Real-time reporting and forecasting.
Examples of dashboard metric reporting might include appraisals in process, transactional reports, daily internal requests, turn-around times, in-house evaluations completed and vendor credential management. How about the number of completed reports in the last 30 days, quarter or year to date? This data is strategic food to your financial institution.
Having an appraisal and vendor management workflow application like YouConnect, at a minimum, significantly improves your ability to handle a large loan workload. Providing metrics upstream will make you a valuable team member to the overall lending process while allowing more time for risk management analysis. What gets measured gets done. Look for it.