---
DataComp
Commercial comp management software DataComp is a powerful system for storing, analyzing, retrieving and reporting commercial real estate transactions. Access your comps in-house or in the cloud.

Overview
DataComp Overview
DataComp is a powerful comparable management system for storing, analyzing, retrieving and reporting commercial real estate transactions. It is versatile and user friendly, allowing real estate professionals to easily track and report their listings, sales, and leases on retail, industrial, office, lodging, apartment, special purpose properties, vacant land and most any commercial property types. DataComp has been established for over 20 years, much longer than any of our competitors. Many appraisers view their comp data as the most important asset of their appraisal firm. Confirmation of a comparable takes a lot of time and effort so appraisers view this data as critical to the valuation analysis.
Highlights
• DataComp is integrated with Edge, our report writing software
• Word output prints consistently formatted comp write-ups directly into your reports
• Print comps directly to your Excel adjustment grids
• Your Word comp write-ups and Excel adjustment grids can look exactly the way they do now
• Allows total flexibility for custom Word and Excel output with simple-to-use keywords
• Geographically search your comps using Google Maps
• Aerial or street views of your comparable data
• Quickly create comparable map exhibits
• Attach multiple pictures, deeds, aerials as images or PDFs to your comps
• Leverage the ability to search all fields
• Robust, stable and proven Microsoft SQL database
• 100% confidentiality – your data is your data
• You own the software
• Cloud option available
Testimonials
DataComp Testimonials
DataComp is terrific. Powerful, flexible and easy to use. DataComp has a short learning curve and provides instant organization, easy sharing and great search ability for every kind of comp data. It is easily one of the best investments I've ever made.
Robert Gagliano, MAI
Gagliano appraisal, LLC
I have been using DataComp for almost 15 years. The design of the database is very intuitive and I was up and running very quickly. Over the years I have had very few issues with the software and when a problem was encountered, it was easily remedied. It is the best database I've found and it is a powerful tool for appraisers.
Michael White, MAI
Fleming White Appraisals
We simply love DataComp! It's such a great way to store our comps and photos. Honestly, we don't know why every appraiser doesn't use DataComp!
Connie Witter, MAI
Covert Appraisal Services
The technical support and customer service that RealWired provides its DataComp customers is exceptional. Being a DataComp user for over 10 years we know we can rely on them to fix an issue on the rare occasions that we ever have one.
Ronald W. Braun, MAI
McCormick, Braun & Seaman
Screenshots
DataComp Screenshots
Videos
DataComp Videos
---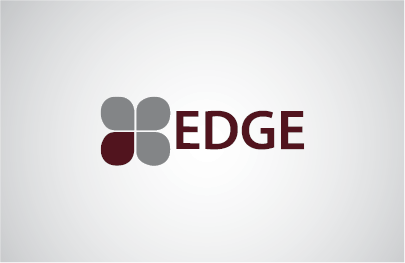 Edge
Commercial appraisal report writing software application Edge automates your appraisals without learning a new application. Edge provides a true integration of Excel with Word giving you the power of report efficiency, either in-house or in the cloud.

Overview
Edge Overview
Edge is a simple to use, but powerful appraisal report writing software solution. Many appraisers are tired of copying and pasting their reports. Typing over old reports generates numerous errors and report inconsistencies. We determined that report writing for commercial appraisers needs to be simple to use, configurable, easy to implement, supported and in keeping with how you  currently prepare your reports. Edge was developed with Excel input and Word output, so there is no new software to learn. Edge provides total control to automate your reports. Your reports will look exactly the way they do now. Edge is highly customizable with few restrictions on the user. We also offer template creation consulting services with our experts to help you get up and going. Our experts can provide recommendations to facilitate report writing suggestions and best practices implementation within your appraisal firm.
Highlights
• Your reports look exactly the way they do now
• Automate your appraisals without learning a new application, Excel input and Word output
• Can easily tweak your Word report template, customization easy to implement in-house
• DataComp is integrated with Edge, our report writing software
• No problematic Excel linking or macros
• Increases production of less experienced appraisers
• 100% confidentiality – your data is your data
• You own the software
• Cloud option available
• We offer template creation consulting services (Download Services Here)
Testimonials
Edge Testimonials
We have been using Edge since 2011. Our productivity has increased over 40%. I am the sole MAI in our company and therefore, must review all reports. It has reduced my review time by 75% or more. I would not want to go back to the "old way". Templates for each property type further increase efficiencies. This software is very flexible with a short learning curve. Users can make the system as simple or as intricate as desired. The RealWired staff is very accommodating and readily available. The payback period was less than 3 months.
W. Shaun Wilkins, MAI, CCIM
Miller Wilkins
Edge allows me to easily integrate the existing report formats and input templates that my office was already utilizing. Its ease-of-use allowed a seamless transition for all the appraisers in my office from our previous reports to the Edge software while providing us the benefit of error-free reports.
Robert Driggers MAI
Driggers Commercial Group
You can build exactly what you want because you're using Excel and Word. Everyone's familiar with those and the customization ability gives you exactly what you want. The calculation capability in Excel is massive and with Edge you can use all that capability which is huge. I've completely overhaul our reports. They were looking old. Once I had my templates built the time it took me to generate a report enhanced at least 3 fold if not more, I'd say 30-50% depending on the property type of the report. The DataComp integration is huge.
Joseph M. Hopkins
Mike Humfleet Appraisal Service
There doesn't seem to be as much stress in meeting deadlines, because of this software. Another great feature of Edge software is that there's a very short learning curve, it is very easy to use and its customizable for your preferences. You done have t use the default templates that are included with the program.
Randy Neff
Neff Valuation
Screen Shots
Edge Screen Shots
Videos
Edge Videos
---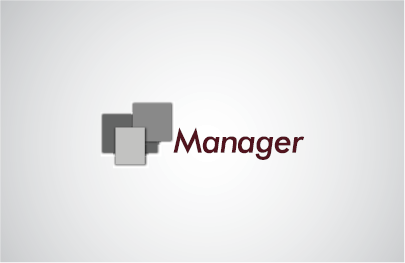 Manager
Web-based commercial appraisal workflow application. Track all the details during bid, work in progress and report completion. No jobs will fall through the cracks.

Overview
Manager Overview
Manager is a web-based commercial appraisal workflow application providing a daily organizational tool that expedites the workflow in an appraisal firm. Internal organization is key to productivity whether you're a large firm or only a two person firm. Powerful tool to quickly discern the status of all appraisals in progress, on hold, completed or cancelled. Manager substantively improves the flow of information between the firm owner and your appraisers. Trying to remember all the details in your head or keeping track of scribbled notes is inefficient. All this data is available to your appraisers so you never miss a beat. Manager allows all information to be captured during the bidding process including any phone discussions, emails, and attachments. Google Map all current assignments to cut down on subject property inspection drive time.
The application allows you to track appraisal fees, appraiser's production metrics and generate invoices. Our billing module also allows you to delineate appraisal fees for portfolio work or for those team-based assignments, which may include multiple appraisers, researchers and/or outside vendors.
Highlights
• Substantial improvement of appraisal delivery from bid, in progress, internal review, delivery and archive
• Configurable dashboard view of all work in progress
• Improvement in the flow of information between the firm owner and your appraisers
• Immediate notification of new assignments to your appraisers
• Google Map all current assignments to reduce subject property inspection drive time
• Collaborative capture all relevant assignment details as the engagement progresses
• Reports no longer fall through the cracks
• Become paperless overnight
• Track appraiser production metrics
• Monitor bidding trends by client, by price and/or turn-around time
• Calendar view allows you to easily determine what reports need to go out the door
• 100% confidentiality – your data is your data
• Affordable monthly subscription, no contracts
Testimonials
Manager Testimonials
Manager has become our office lifeblood in terms of monitoring and tracking production workflow. It has also improved our teamwork coordination with our Monday meetings to go over production and due dates.  I'm not sure what we would do without Manager.
Taylor Vandever
The CRV Group
The Manager search function works very well, much better than our old Excel spreadsheet. We really like the email status notifications from bid, engaged, invoice and completion. The Google Map function to research properties is very helpful.
Peg VanderMeer
Antec Appraisal Group
Manager allows our office to know what reports are in process and when they're due. Assignments don't fall through the cracks since they're all tracked in one location, accessible from anywhere and anytime.
Jolyn Reynolds
Soderquist Appraisals Ltd.
We've been using Manager since 2014 and it has saved our lives by keeping our jobs and deadlines organized. Thankfully, we were able to replace the "spreadsheet record keeping". We are happy using Manager!
Wanda Palavicini
R.P. Hubbell and Company, Inc.
Screen Shots
Manager Screen Shots
Videos
Manager Videos