Chief appraisers and chief credit officers are risk professionals that recognize the need for an appraisal and vendor workflow management solution that provides sustainable operational efficiencies, while optimizing human resources and maintaining strict regulatory compliance.
YouConnect, our web-based, Software as a Service (SaaS) Appraisal and Vendor Management software solution automates and streamlines the appraisal workflow process by offering the ability to manage the complete commercial and residential appraisal workflow from a regulatory and appraiser perspective.
Independent studies and actual customer interviews revealed that YouConnect created an efficiency of 25%. Avoiding the cost of new hires or freeing up an appraisal department's current personnel to handle additional or more vital work can result in significant costs savings over several years.
YouConnect handles
Appraisals, reviews, BPO's and evaluations, environmental studies and construction inspections
Appraisal vendor management including licensing verification
Workflow, status tracking, storage and reporting
Appropriate communication between loan operations, management, and lending
Automated bidding and awarding
Document management
Compliance with federal and state examination and auditing requirements
YouConnect provides
Faster turn-around for appraisal requests
Ability to manage, grow or contract your loan portfolio with no increase in staff
Elimination of problems with emailing large documents and enables storing of all data for a request/loan in one place
Minimization of unnecessary calls with vendors, traceable and accountable job status and performance reports for internal employees and outside vendors
Easy access anytime from anywhere, including mobile devices, in a secure environment
Configurable and Easy to Use
Maximizing your institutions' internal time is an important task. Your bank is unique. Don't let appraisal management software demand you conform to it. YouConnect is easy to use at the user level with a very short learning-curve and is completely configurable for your unique environment, providing the freedom to make adjustments and improvements to your processes.
The RealWired support staff is always accessible and quick to respond to configuration change requests. Our clients realize significant improvements in nearly every area of their operation, thanks to the flexibility YouConnect provides.


YouConnect is compliant with the pertinent portions of the Department of the Treasury, Federal Reserve, the Federal Deposit Insurance Corporation (FDIC), The Office of the Comptroller of the Currency (OCC), The National Credit Union Administration (NCUA)'s Interagency Appraisal and Evaluation Guidelines, The Dodd–Frank Wall Street Reform and Consumer Protection Act, and Fannie Mae's Uniform Appraisal Dataset (UAD).
Security
Security is a top priority. You want to be confident that your documents and information are in a safe location. YouConnect is hosted by a national IT infrastructure provider in a SSAE 16, (formerly Sas 70) compliant environment, which is ISO/IEC 27001:2013 certified; the de facto global standard for Information Security Management (ISM).
RealWired as a company annually completes the rigorous AICPA SOC2 audit, providing additional verification to its technology and cloud computing users of the design and operating effectiveness of its internal controls.
SOC 2 audit framework reports on controls at a service organization relevant to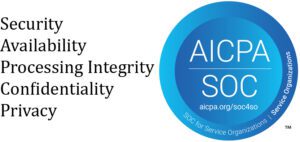 Stakeholders (e.g., customers, regulators, business partners, suppliers, directors) of the service organization can rest assured knowing that a rigorous audit has been performed.
Platform Security
Our platform employs procedural and technological measures that are designed to help protect personal information from loss, unauthorized access, disclosure, alteration, or destruction.
Security Layers for User Authentication
In order to address security issues that can arise with user authentication, the platform offers multiple layers of security. They are:
A sophisticated password enforcement mechanism that allows administrators to set security configurations for password strength, password aging, system generated passwords, and reCAPTCHA password reset.
Automatic termination of the user session (forced logout) if the IP address changes in the course of the session. This prevents hijacking of the user session.
Automatic termination of the user session (forced logout) if a new user session is started from a different web browser. This prevents multiple concurrent user sessions.
The ability to run Tracker reports, as an administrator, to track all IP addresses used by users.
The ability to use LDAP or Active Directory for centralized management of passwords across multiple systems.
With the release of version 6.1, our platform also provides SAML support for single sign-on as another option for centralized management of passwords across multiple systems.
2-Tier vs. 3-Tier
YouConnect is a 3-tier application in which security concerns have been incorporated into its development from day one. 2-Tier applications may be more inexpensive and easier to maintain, but in our opinion are less sophisticated than our enterprise-level platform.
Case Studies
Bank of Marin Case Study (Proprietary System Solution for Banks)
Hilco Case Study (Solution for Appraisal Investment and Business Advisory Services)
Bancvue Case Study (Enterprise Solutions across multiple bank processes)

Dashboard interface allows control at the user level separating the roles of credit officer, lender, vendor and reviewer. Customizable collapsible menus allow ease-of-use navigation and can be configured specific for your bank.
Dynamic Reporting
Provide meaningful, customizable reporting for your credit department with automated reports to management that meet your SLA (service level agreements) requirements.
Reports can include
Turnaround times for external vendors, job managers and reviewers
Vendor stats such as top vendors, number of bids per vendor and total dollar amount spent
Vendor grading to quickly determine how many reports were late, disputed or rejected
The number of reports completed in a specific timeframe, amount of work in progress and the number of reports handled by reviewers
Connect to Other Internal Bank Systems
We can provide connectivity to other internal bank systems, such as a lender platform, through application program interface (API). Communication with other internal systems facilitates collateral data aggregation assisting with property conditions, flood zone determinations, environmental issues and other due diligence items.
Evaluations
An evaluation is a simplified real property value assessment. The 2010 Interagency Appraisal and Evaluation Guidelines define an evaluation as "A valuation permitted by the Agencies' appraisal regulations for transactions that qualify for the appraisal threshold exemption, business loan exemption, or subsequent transaction exemption."
We license a proprietary commercial evaluation platform that is USPAP compliant and includes the Cost, Sales, and Income Approaches. The result is a high-quality evaluation for any commercial property type that can be trusted for loan origination, loan renewal, and collateral monitoring.
Data Collection
Leveraging in-house appraisal data provides a wealth of local market knowledge. Creating an internal database of accurate and verified comparables or market extracted capitalization rates is a helpful tool for evaluations and facilitates due diligence.
Map Interface
Visualize property collateral with YouConnect's map interface which shows concentration of property types and the associated loan amounts delineated by area. Map interface is a real-time risk management tool.
YouConnect Assist
Realwired offers the option to run your YouConnect system for you while you retain total control. YouConnect Assist benefits include:
Managing the day to day operations of soliciting bids, ordering reports (appraisal, property condition, environmental, evaluation, review, etc.)
Tracking all requests through completion and storage
Assisting with administrative functions such as managing vendor credentials, supporting and training users, updating request and engagement letter templates and custom metrics for reporting
YouConnect Assist provides full transparency and total control of your appraisal department, unlike a third party Appraisal Management Company (AMC). YouConnect software is branded for your organization, complies with your internal bank policy and credit department operations, and operates with your approved vendors.
YouConnect Assist allows the savings of one (or more) additional staff. The process can be taken back in-house, with the system seamlessly turned over to you without time consuming and costly data conversions.